Summary:
Update to Refugee Action's 2017 report finds little concrete improvement, asylum seekers continue to struggle
Refugee Action highlights continuing Government failures in asylum support
16 July 2018
EIN
Refugee Action last week published a short update to its July 2017 report on the Government's failure to supply the necessary asylum support to many asylum seekers.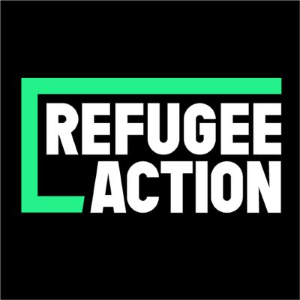 You can read the 7-page report, Slipping Through The Cracks: One Year On, here.
For the report, Refugee Action analysed 162 applications for asylum support made between May 2017 and May 2018 through its projects in Birmingham, London and Manchester. The analysis showed that destitute people in the asylum system continue to struggle to obtain the support they desperately need and there has been little concrete improvement since last year's report.
Refugee Action identified the following key findings from its research:
People at risk of homelessness and with no means of supporting themselves are waiting three times longer than they should to receive Section 95 support, which provides housing and a small amount of money (just £5.39 a day) for essential living costs, including food, clothing and transport.
This support is only available to people who can demonstrate they will be destitute within 14 days. But people are waiting an average of more than a month and a half (46 days) to receive support.
Some are waiting far longer – five people waited over 100 days before their application for S95 support was granted.
People applying for Section 4 support, which is available to some of the most vulnerable families, who have been refused asylum, waited an average of 36 days for a decision on their application.
Ineligible for emergency accommodation, Refugee Action is supporting people forced to sleep on park benches, in mosques or on friends' sofas, while they wait weeks and in some cases months for Section 4 support.
IT failures have compounded the problem: when the Home Office's new system, ATLAS, was introduced in March, average waiting times soared by 325%, from 12 days in February to 51 in April.
Stephen Hale, chief executive of Refugee Action, said it was "morally indefensible" to force people who had fled violence and persecution into homelessness and poverty in Britain.
"We've repeatedly asked the Home Office to address the ongoing delays and IT failures that are leaving vulnerable people destitute and unable to feed themselves or their families, and to be open and accountable for its decisions. These cruel delays are further evidence of an asylum system in urgent need of reform to ensure it is fair, effective and compassionate," Hale said.