Home
› Best Practice Guide
Best Practice Guide to Asylum and Human Rights Appeals: Contents
Best Practice Guide to Asylum and Human Rights Appeals
by Mark Henderson and Rowena Moffatt of Doughty Street Chambers
and Alison Pickup of the Public Law Project
~ 2018 Updated Edition ~
Contents
The Decision
Procedure
Evidence
Expert Evidence
Pre-Hearing Steps
The Hearing
Welcome to the updated 2018 edition of the Best Practice Guide to Asylum and Human Rights Appeals, authored by Mark Henderson and Rowena Moffatt of Doughty Street Chambers and Alison Pickup of the Public Law Project. Information in this updated guide reflects the law as up to 31 March 2018.
About the Best Practice Guide
This publication deals with the conduct of asylum and human rights appeals. The text is structured in roughly chronological order, starting with the Home Office's reasons for refusal letter followed by procedure, evidence, and presentation of the appeal, and concluding with using the determination. It aims to provide the practical advice and information required to conduct each stage of the appeal according to best practice.
Acknowledgments
This 2018 updated electronic edition of the Best Practice Guide to Asylum and Human Rights Appeals has been made possible by funding from the Legal Education Foundation and with the support of the Public Law Project.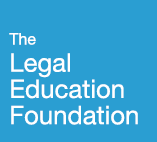 The Legal Education Foundation is a charity dedicated to the advancement and support of legal education in the United Kingdom. Its charitable purpose is to "promote the advancement of legal education and the study of the law in all its branches."

The Public Law Project is a national legal charity which aims to improve access to public law remedies for those whose access to justice is restricted by poverty or some other form of disadvantage.