Summary:
New document promises streamlined, easy to use application process
Government releases more details on its proposed settled status for EU citizens
08 November 2017
EIN
The Government yesterday released a new document providing more detail on the proposed settled status for EU citizens in the UK after Brexit.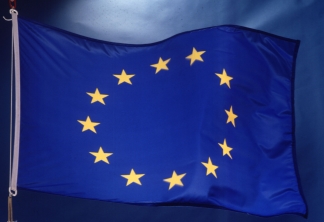 The brief 5-page document, which was sent to the European Commission as part of the Brexit negotiations, can be read here.
Home Secretary Amber Rudd explained: "We know that there is some anxiety among EU citizens about how the process of applying for settled status will work so I hope this document provides some further reassurance."
A press release on GOV.UK says the document commits to:
giving EU citizens plenty of time to apply, with a 2-year grace period after the UK leaves the EU to make an application for settled status
minimising the documentary evidence that applicants need to provide and enabling caseworkers to contact applicants to resolve minor issues
keeping the cost of an application to no more than that of a British passport
giving EU citizens a statutory right of appeal, in line with their current rights through the Free Movement Directive, if their application is unsuccessful
making decisions solely on the criteria set out in the Withdrawal Agreement, with no discretion for other reasons for refusal
introducing a digital, streamlined and user friendly application system
not requiring EU citizens to have held comprehensive sickness insurance or to provide fingerprints
a simpler, lower cost process for those who already have permanent residence documentation
David Davis, Secretary of State for Exiting the EU, said the Government would support everyone wishing to stay to gain settled status through a new straightforward, streamlined system.
The Telegraph notes that the EU has been angered by recent incidents that included EU nationals receiving deportation letters sent in error by the Home Office, and an "impossibly burdensome" 85-page form that EU nations were expected to fill in.
In response to today's new document, a spokesperson for the EU citizens' group the3million told the Independent, however: "There is no change for EU citizens in the UK. Like British citizens in Europe, we are still bargaining chips in the Brexit negotiations and the British Government is making this announcement as talks are resuming tomorrow in Brussels.
"Of course, we welcome the news that EU citizens will gain a statutory right of appeal but the recent erroneous letters of deportation and the shambolic Universal Credit implementation proves that there is no such thing as a smooth administrative implementation by the British Government and the lives of EU citizens will be significantly disrupted."