Court of Appeal rules 'patently inadequate' reasons given to refused child refugees was unlawful
Summary:
Help Refugees: Children rejected under Dubs Amendment had 'no real prospect' of challenging refusal
Court of Appeal rules 'patently inadequate' reasons given to refused child refugees was unlawful
03 October 2018
EIN
Help Refugees reported today the Court of Appeal has ruled that the Government acted unlawfully in not giving reasons to children refused entry to the UK under the Dubs Amendment to the Immigration Act 2016. EIN members can read the judgment here.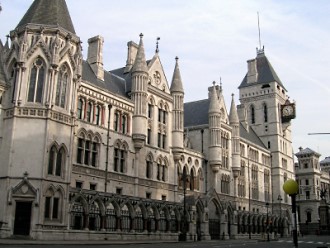 The legal action was brought by Help Refugees two years ago.
According to Doughty Street Chambers, the Court held that unaccompanied child refugees in Calais refused entry to Britain under the Dubs Amendment were given 'patently inadequate' reasons for the rejection of their applications.
The Court of Appeal accepted that the lack of adequate reasons for refusals meant that lone refugee children had 'no real prospect' of being able to challenge adverse decisions before the courts of England and Wales.
Help Refugees said the Home Office had initially argued that it could not give each child reasons for their refusal because this would take too long, but evidence emerged in the hearing that the Home Office had, in fact, internally decided not to convey fuller reasons for fear that children refused would bring legal challenges.
In the legal action, Help Refugees also sought to argue that the Government's decision to cap the number of children to be brought to the UK at 480 had been wholly inadequate. The Court of Appeal, however, dismissed this part of the claim and upheld the lawfulness of the Government's consultation to reach its decision.
Josie Naughton, CEO of Help Refugees, said: "Today's judgement rightly forces the government to recognise that every child must be given reasons for refusal under the Dubs scheme. For two years, vulnerable children have been rejected without any explanation. Children who received these decisions are now missing; for them it is too late. These spaces, that still remain unfilled, could have saved their lives. Instead, children have been left in mental anguish, at risk of exploitation and abuse.
"We're saddened that there will be no further consultation, but remain committed to hold the government to account to ensure all 480 spaces are filled. Winter is fast approaching and we have a responsibility to keep these children safe."
Lord Alf Dubs said: "For two years, we have fought tooth and nail for the rights of these vulnerable children. Today, I'm relieved to say that it was worth it. Every unaccompanied child we have turned away deserves an explanation and a chance to appeal the decision, and we're delighted to courts have agreed with us on that.
"The decision gives some hope to thousands of vulnerable child refugees in Europe."
In response to today's Court's ruling, a Home Office spokesperson told The Independent: "This judgment confirms that the Government's consultation with local authorities, in which they said they could provide 480 places for eligible children from Europe, was lawful.
"We continue to accept further referrals and transfers are ongoing. We will continue to work closely with participating States, local authorities and other partners to relocate eligible children here quickly and safely."