Campaign groups highlight impact of 'hostile environment' policies ahead of Commons debate on Windrush scandal
Summary:
Undocumented children among those denied rights due to immigration policy
Campaign groups highlight impact of 'hostile environment' policies ahead of Commons debate on Windrush scandal
30 April 2018
EIN
The House of Commons will today hold a debate in Westminster Hall on the ongoing Windrush scandal, which has seen numerous people who legally came to Britain from the Caribbean as children in the 1950s, 60s and early 70s caught up in the Government's "hostile environment" policy towards undocumented migrants.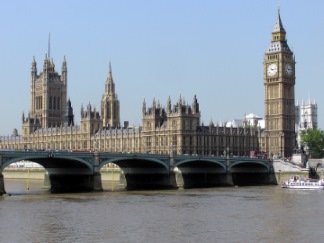 The Children's Society and Coram Children's Legal Centre (CCLC) last week published a short briefing for the Commons debate highlighting the impact that the hostile environment is having on generations of children and young people. There are an estimated 144,000 undocumented migrant children living in England and Wales.
According to the briefing, the hostile environment's policies have devastated thousands of children and young people who have grown up in the UK, leaving them "trapped in a precarious legal position, some facing homelessness, destitution, an inability to study or work, and possible exploitation as they transition to adulthood."
CCLC and the Children's Society are concerned that overly simplistic Government rhetoric about legal and illegal migrants conceals the reality that the process of determining someone's immigration status is often complex and requires specialist legal advice, particularly where children are concerned.
"Over half of all undocumented children were born in this country while others who came here with their parents or to stay in private fostering arrangements arrived lawfully on visas but have overstayed. Children's rights under immigration and nationality law are different to adults and therefore very often their status may be different. For example, children have a right to register as British citizens which adults do not, and children will have different rights under the immigration rules than their parents," the briefing states.
The briefing also highlights the deliberate barriers put in place to prevent young people acquiring the British citizenship to which they are entitled, namely a lack of legal aid for immigration cases and the "staggeringly high" settlement and citizenship fees.
The Project for the Registration of Children as British Citizens (PRCBC) last week updated its briefing for parliamentarians on Home Office fees for children registering as British citizens. You can read it here. PRBC is campaigning to see the profit element of the fees removed. At present, the £1,012 fee for children's registration includes £640 profit to the Home Office.
PRBC says the exorbitant fees represent an often insuperable obstacle to a child acquiring citizenship and it is unjust that a government department is either profiting from children exercising their legal right to register or effectively withholding citizenship because of the barrier of fees.
Last Monday, the Joint Council for the Welfare of Immigrants (JCWI) and Liberty published a Dossier of Failure that sets out the need for an independent commission to review the workings of the Home Office and the legal framework of the hostile environment which led to the Windrush scandal.
In the dossier, JCWI and Liberty say that the Home Office knew before and after they implemented the hostile environment that it would result in problems for people legally resident and British citizens who didn't have the right documents. The Home Office is also accused of failing to heed multiple warnings about the harmful impact of the hostile environment, and failing to monitor the impact of its policies.
Satbir Singh, Chief Executive of JCWI, said: "The treatment of the Windrush generation is no accident. It is precisely what happens when an anti-immigrant dogma takes over at the Home Office. Despite warnings, Theresa May chose to create a system that was designed to be as hostile as possible, whatever the cost. What on earth did she think the consequences would be?"
Martha Spurrier, Director of Liberty, said: "A proper, independent inquiry will expose this scandal for what it is - a discriminatory and deliberately cruel policy promoted by a Government obsessed with deportation no matter the human cost. Their greatest mistake was believing that the public would stand for toxic policies which have destroyed lives and torn our communities apart. The hostile environment's days are numbered."