ATLEU says new Court of Appeal ruling is bitterly disappointing for those representing trafficking victims
Summary:
Upper Tribunal's decision in MS (Trafficking - Tribunal's Powers - Art. 4 ECHR) Pakistan is overturned
ATLEU says new Court of Appeal ruling is bitterly disappointing for those representing trafficking victims
27 March 2018
EIN
The Anti Trafficking and Labour Exploitation Unit (ATLEU) said today that last week's important Court of Appeal ruling in Secretary of State for the Home Department v MS (Pakistan) [2018] EWCA Civ 594 is bitterly disappointing for those representing victims of trafficking.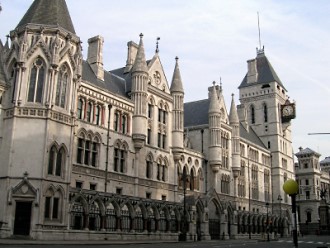 EIN members can read the judgment here.
The case raises an issue of principle as to the jurisdiction of the First-tier Tribunal and the Upper Tribunal on a statutory appeal under section 84 of the Nationality, Immigration and Asylum Act 2002 to undertake an indirect judicial review of a negative trafficking decision made by the Secretary of State in that individual's case.
The history of the case involved a Pakistani national, MS, who was trafficked to the UK as a child to work in a take-away. He later received a negative trafficking decision from the Home Office acting in their role as Competent Authority. The First-tier Tribunal agreed with the Home Office and refused his appeal against removal, but in MS (Trafficking - Tribunal's Powers - Art. 4 ECHR) Pakistan [2016] UKUT 00226 (IAC), the Upper Tribunal overturned the First-tier Tribunal's decision
ATLEU notes that the Upper Tribunal's ground-breaking decision in MS has now itself been overturned by the Court of Appeal.
According to ATLEU, the Court of Appeal decided that as a negative trafficking decision by the Competent Authority is not an appealable immigration decision, the Tribunal is not entitled to go behind the decision unless they first find that it was perverse or irrational.
ATLEU noted: "This approach restricts the Tribunal to considering only the evidence that was before the Competent Authority at the time of its decision. The judge will be prevented from considering any new evidence, including witness statements and medical evidence when deciding whether they can revisit the trafficking decision. In so restricting the jurisdiction of the Tribunal, the court was clear that the only proper route to challenging a trafficking decision is by judicial review."
ATLEU says the judgement puts enormous obstacles in the path of those seeking to challenge Home Office decision-making in trafficking cases and, even where a person has an appeal on asylum or human rights grounds, it will now be much more difficult to challenge the Home Office's conclusion that they are not a victim of trafficking without bringing parallel judicial review proceedings.
In light of the ruling, ATELU recommends that immigration practitioners should now:
Seek to challenge any negative National Referral Mechanism (NRM) decision via judicial review or ensure that they secure for their client a public lawyer who will do so, as soon as possible.
Where judicial review is likely to be less appropriate, support their client and/or support provider with an application for reconsideration and maximise this opportunity to provide further evidence of trafficking, acting promptly. Home Office policy requires such applications to be made by the support provider, but the Home Office cannot lawfully ignore new representations/evidence submitted by legal representatives where no support provider is available to help. Legal aid will be available where the trafficking claim is integral to an asylum claim or, otherwise, under Exceptional Case Funding.
Raise Article 4 arguments in representations and appeals regardless of this decision in the event that there is further opportunity to litigate this issue.
ATLEU confirmed that it is seeking permission to appeal to the Supreme Court.