The Guardian and BuzzFeed highlight serious concerns within UK immigration and asylum system
Summary:
BuzzFeed reports lack of legal representation in immigration cases, Guardian says asylum decisions 'a lottery'
The Guardian and BuzzFeed highlight serious concerns within UK immigration and asylum system
12 February 2018
EIN
Two notable media reports were published over the weekend highlighting serious problems within the UK's immigration and asylum system. Both will, no doubt, be of considerable interest for EIN's readers.
Yesterday, the Guardian published a three-part article which found "[t]he British asylum process is a lottery and many asylum interviews are rushed, biased and resolved by 'cut and paste' decisions by overworked Home Office staff."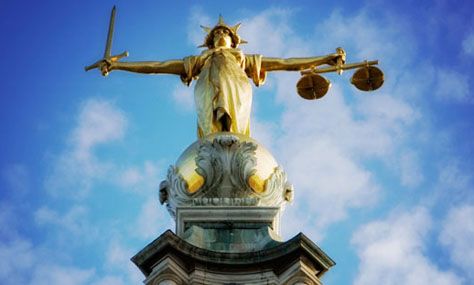 On Saturday, BuzzFeed published a lengthy article on the lack of legal representation in immigration cases. The article highlighted one 18-year-old Egyptian asylum-seeker with a lack of English language skills who had to fight his appeal without a lawyer.
The main Guardian article is here. In addition, two further companion pieces were published: Asylum interview: 10 examples of absurdity from the Home Office, and 'I thought she was an intern': when asylum interviews go wrong, in which refugees recount Home Office interview "horror stories."
The BuzzFeed article is here. It highlights how cuts to legal aid made by the Legal Aid, Sentencing and Punishment of Offenders Act 2012 (LASPO) has left many appellants without legal representation in their immigration hearings. The author witnessed, and the article describes, a number of concerning hearings in which the appellants were unrepresented.
BuzzFeed quoted Judge Nicholas Easterman, who hears cases at Hatton Cross, as saying at a Bar Council event last year: "Immigration law is a total nightmare. I don't suppose the judges know any more about it than the appellants who come before them."
Easterman said the system had been designed to be adversarial, but that "it is very difficult to apply that when you only have presenting officers for the Home Office and no legal representatives for the appellants… We cannot manage in many cases without proper assistance, and we rarely get it from the Home Office."
Andrew Walker QC, Chair of the Bar, told BuzzFeed: "For people fighting immigration cases, the stakes are high, so it is essential that the Home Office makes the right decisions about who it removes and detains, but the quality of Home Office decision making is notoriously poor, as borne out by research undertaken for the Bar Council and many other organisations … The potential injustice that this brings about makes it even more important that those affected have proper access to professional legal advice. Yet no legal aid is available in most areas of immigration law, and while detainees can in principle obtain legal aid to challenge their detention, the level of advice and access to lawyers that this provides in reality is shamefully inadequate."
Garden Court's Colin Yeo told BuzzFeed: Without a lawyer you won't be able to prepare a good witness statement or know how to prepare country information to support your case, and these are the key things that win and lose appeals... Sometimes there are real complexities during a case. For example, if an asylum case turns on whether you could relocate within a country or whether the authorities generally provide adequate protection, these are quite sophisticated points to argue and the legal tests are quite hard to understand."
The Guardian's article highlighted concerns within the Home Office asylum decision-making system. The Guardian spoke to three whistleblowers (former decision-makers or caseworkers) who described the asylum system as a lottery.
The article stated: "Former staff employed in deciding asylum claims said some colleagues had a harsh, even abusive, attitude towards applicants, mocking them to one another and employing 'intimidation tactics' during interviews. As a result, the whistleblowers said, the asylum system was in effect a lottery, depending on the personal views of the decision-maker who picked up the file. They said some staff took pride in rarely, if ever, granting asylum."
One of the whistleblowers told the Guardian: "If you're a good caseworker and if you're doing the job properly then the system is fair. But because we're so stretched for time and we're so stressed and underpaid, then often things aren't done thoroughly. So decisions are rushed … There are some incidents where people have been refused where they should have been granted, in all honesty."
All three whistleblowers said they were routinely unprepared for asylum interviews, and the Guardian said it saw transcripts of interviews where it was evident the caseworker knew very little about the case: "This included never having heard of the persecuted minority ethnic group the person was from and on which their claim was based, and making basic errors such as confusing the city of Quetta in Pakistan with the state of Qatar."
Both articles featured a 'right of reply', and in response to BuzzFeed, a Ministry of Justice spokesperson said: "Legal aid remains available for individuals seeking advice on claiming asylum or challenging their detention. In cases where not having legal representation would risk breaching an individual's human rights, legal aid is also available via the exceptional case funding route. The most recent statistics show that legal aid is granted in almost 75% of these cases."
A Home Office spokesperson challenged the Guardian's findings and said: "The UK has a proud history of providing protection to those who need it and we do not recognise these outdated claims being made against asylum decision-makers. Staff receive extensive training on considering asylum claims, supported by ongoing mentoring, and are fully aware of the importance of making the right decision on the evidence available. There is no evidence to suggest that there is a refusal culture or a culture of intimidation, and every case is considered on its individual merits."