European Asylum Support Office data shows significant fall in asylum claims in the EU in 2017
Summary:
Number of claims drops 43% in 2017 after unprecedented peak in 2015 and 2016
European Asylum Support Office data shows significant fall in asylum claims in the EU in 2017
12 February 2018
EIN
The European Asylum Support Office (EASO) earlier this month published its initial data on asylum trends in the EU in the year 2017 (see EASO's new web portal here).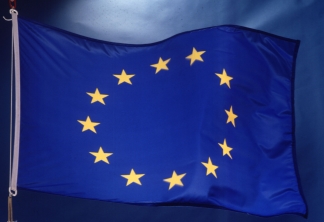 The data shows that the number of asylum claims in the EU+ countries (which consists of the 28 EU countries plus Norway, Switzerland, Liechtenstein and Iceland) continues to fall after 2015's record 1.4 million claims.
While 2016 saw only a relatively small decrease to just under 1.3 million asylum applications, 2017 saw applications fall to well under a million.
According to EASO, the EU+ countries recorded 706,913 asylum applications in 2017, a significant 43% drop compared to 2016.
A monthly breakdown of the asylum claims showed figures remained relatively constant throughout the year in 2017, with the seasonal trend of a spike in applications over the summer months being less visible than in the previous three years.
For the fifth successive year, Syria was the most common country of origin of applicants (with more than 98,000 applications).
The other countries in the top 10 countries of origin were (in order of applications received) Iraq, Afghanistan, Nigerian, Pakistan, Eritrea, Albania, Bangladesh, Guinea and Iran.
EASO notes that Bangladesh and Guinea were the only countries of origin in the top 10 to generate more asylum applications in the EU+ in 2017 than in 2016.
Other noteworthy increases for 2017 over 2016 were recorded for applicants from Venezuela (+158%), Turkey(+45%), Georgia (+35%) and Cote d'Ivoire (+24%).
The number of first instance decisions made by EU+ countries in 2017 was 981,615, a slight decline of 13% over 2016. EASO says that 40 % of those decisions were successful and led to either refugee status or subsidiary protection.
EASO's new web portal on asylum trends will be updated monthly with new data.